Workplace Health and Safety (WHS), also known as Occupational Health and Safety (OHS), is an issue of considerable importance to the Australian workforce. At the most basic level, employers have a responsibility to provide a safe working environment for their workers and to embed health and safety into the workplace. Workers have the right to work in a safe environment and a responsibility to help maintain its safety.
Poor workplace health and safety can lead to injury, illness and death, with far-reaching emotional and financial impacts. In 2012-13, work related injury and illness cost Australia $61.8 billion in direct and indirect costs, including workers' compensation payments, loss of productivity, loss of earnings, and social welfare programs for injured or incapacitated workers.
This article explores the current status of occupational health and safety and discusses what the future may hold for WHS in the Australian workplace.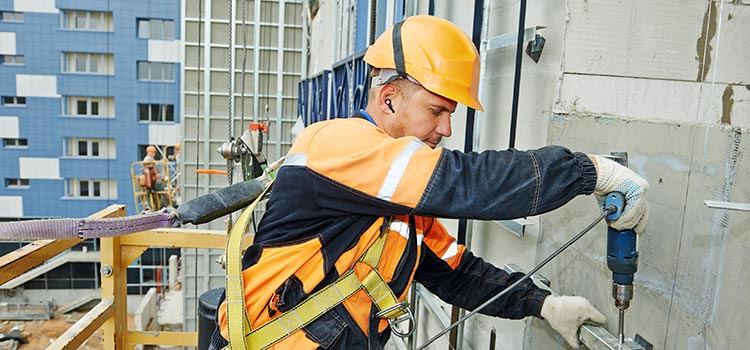 Australian Occupational Health and Safety Regulations
Each Australian state or territory has its own set of acts, regulations and codes of practice for workplaces within its jurisdiction. However, the Work Health and Safety Act 2011 (the WHS Act) provides the framework, or model, on which the governments of the Australian Capital Territory, New South Wales, the Northern Territory, Queensland, South Australia, Tasmania and the Commonwealth have based their occupational health and safety regulations.
SafeWork Australia is a national body that was established to develop a national policy to improve work health and safety and workers' compensation arrangements across Australia. However, SafeWork Australia does not regulate or enforce WHS legislation, nor is there a national regulatory body that polices the occupational health and safety regulations in Australia.
Rather, each state and territory government is responsible for regulating and enforcing its WHS laws. Each of these governments has therefore established a regulatory body that is responsible for inspecting workplaces, providing advice and help, and handing out notices and penalties where necessary, within its jurisdiction. The regulating bodies in each state and territory are:
Employers' health and safety responsibilities
The WHS Act places the primary health and safety duty on a 'person conducting a business or undertaking' (PCBU), here referred to as 'the employer'. Employers have a legal requirement, or 'duty of care', to look after the health and safety of their workers and to ensure that no one is put at risk from the organisation's work, as far as reasonably practicable. This includes the ongoing assessment and mitigation of risks that may impact the health and safely of workers and others. Workers must be provided with all relevant health and safety information about their jobs, their workplace, the risks, and how to control the risks.
Duty of care
Employers or business owners have a primary duty of care to their workers, which includes the primary responsibility for the health and safety of everyone in the workplace. As well as employees, the WHS Act also protects the health and safety of all other people who might be affected by the work, such as contractors, subcontractors, apprentices, trainees, volunteers, customers, visitors, suppliers and the general public who may be placed at risk by the workplace activities.
Some practical ways that employers may carry out duty of care responsibilities include:
Ensuring that the work environment, systems of work, machinery and equipment are safe and properly maintained
Providing information, training, instruction and supervision to ensure the job is done properly and safely, including:

Providing induction and workplace safety training for new workers
Training workers for the specific tasks they will have to perform
Ensuring appropriate supervision of workers
Providing regular refresher training

Providing adequate workplace facilities are available for workers, for example toilets, first aid facilities
Providing suitable Personal Protective Equipment where required, including custom earplugs, safety goggles, gloves, boots, helmets and masks.
Monitoring workers' health and workplace conditions
Ensuring that chemicals are handled and stored safely.
Managing health and safety risks
A safe and healthy workplace does not happen by chance or guesswork. The process of eliminating or minimising health and safety risks is called risk management and involves four steps:
Identify hazards
Hazards are situations or things that have the potential to cause harm to a person. Identifying hazards is the process of identifying everything in the workplace that could potentially cause harm, from exposed cables to excessive noise.
Assess the risks
Risk is the possibility that harm - death, injury or illness - might occur when someone is exposed to a hazard. It is essential to understand the nature of the harm that could be caused by the hazard, how serious the harm could be and the likelihood of it happening.
Control the risks
This entails identifying and implementing the most effective control measure that is reasonably practicable in the circumstances. A control measure is an action taken to eliminate or minimise health and safety risks so far as is reasonably practicable. A hierarchy of control measures is set out in the WHS Regulations to assist employers in selecting the highest control measures that are reasonably practicable.
Review control measures
Regular reviews are essential to ensure that control measures are working as planned.
Consultation about health and safety
The Work Health and Safety Act requires employers to consult with workers about work health and safety matters that affect them. This includes consultation regarding changes to equipment, procedures or risk controls.
The employer must take workers' ideas into consideration when making decisions about safety in the workplace. Consultation with workers is a good way to ensure they contribute to the identification of hazards and the assessment and control of any risks they face when they carry out their work.
Due diligence
Employers are required to continue to review and update risk management and safety protocols, and any training programs. They also need to keep up to date with changes or improvements to health and safety, both within their industry and more generally.
Building a health & safety culture
Once the basics of a safe workplace are established, it is crucial to embed health and safety in the organisation's culture and value system by:
Training and supervising workers and monitoring their safety
Reviewing and continually improving consultation procedures
Establishing an accredited work health and safety management system
Introducing specific health-related programs
Continually demonstrating that health and safety is a priority
Encouraging everyone to take ownership of health and safety issues
Focusing on preventative measures whereby everyone anticipates unsafe acts and corrects them before harm is done
Workers' rights and responsibilities:
The WHS Act also sets out employees' rights and responsibilities while at work. Workers have specific health and safety obligations and responsibilities that include taking reasonable care to look after their own health and safety and ensuring that their actions do not adversely affect the health and safety of others. Workers must comply with reasonable instructions and policies and procedures relating to health and safety, as far as they are reasonably able.
Workers have the responsibility to:
Take reasonable care for their own health and safety
Take reasonable care that their acts or omissions do not adversely affect the health and safety of others
Ask if not sure how to safely perform the work
Follow any reasonable instructions from management relating to health and safely
Comply with any reasonable policy or procedure relating to health or safety at the workplace
Report unsafe and unhealthy situations and injuries to their immediate supervisor.
The term "reasonable care" describes the standard of care that workers must meet. It means doing what a reasonable person would do in the circumstance, taking into account factors such as the person's knowledge, role, skills, qualifications and the resources available to them, as well as the consequences to health and safety of a failure to act in the circumstances.
Workers have the right to:
Be shown how to work safely
Be provided with appropriate safety equipment
Speak up about work conditions
Refuse to carry out unsafe work
Be consulted about safety in the workplace
Be covered by workers compensation
Have a fair and just workplace
Receive fair pay and conditions.
The current status of work health and safety in Australia
In order to provide a framework to drive further and ongoing improvements in workplace health and safety, the Australian Work Health and Safety Strategy 2012–2022 ('the strategy") was launched in 2012 and updated in April 2018. It was developed after nearly two years of collaboration and is aimed at regulators, industry, unions, organisations and governments that influence workplaces across Australia.
The strategy is based on two key principles:
All workers, regardless of their occupation or how they are engaged, have the right to a healthy and safe working environment.
Well-designed, healthy and safe work will allow workers in Australia to have more productive working lives.
The strategy promotes the vision of healthy, safe and productive working lives and sets four outcomes, seven action areas, seven priority industries and six priority work-related disorders to be achieved by 2022.
The four desired outcomes are:
Reduced incidence of work-related death, injury and illness
Reduced exposure to hazards and risks
Improved hazard controls
An improved work health and safety (WHS) infrastructure.
Priority industries identified by the strategy are:
Agriculture
Road transport
Manufacturing
Construction
Accommodation and food services
Public administration and safety
Health care and social assistance.


Source: https://www.safeworkaustralia.gov.au
There are six priority work-related conditions based on the severity of consequences for workers:
Musculoskeletal disorders
Mental health conditions
Cancers (including skin cancer and asbestos-related cancers)
Asthma, occupational lung diseases
Contact dermatitis
The strategy sets three national targets to be achieved by 2022:
A reduction in the number of worker fatalities due to injury of at least 20%.
A reduction in the incidence rate of claims resulting in one or more weeks off work of at least 30%.
A reduction in the incidence rate of claims for musculoskeletal disorders resulting in one or more weeks off work of at least 30%.
Since the introduction of these initiatives, across the country there has been a reduction in the number of work-related deaths and injuries. The fatality rate decreased by 50 per cent from 3.0 fatalities per 100,000 workers in 2007 to 1.5 per 100,000 in 2016. The reduction in work-related deaths is on track to meet the target set by the strategy of at least a 20 per cent reduction by 2022.
The incidence rate of serious injuries has also decreased from 14.2 serious claims per 1000 employees in 2005–06 to 10.0 per 1000 in 2014–15. These decreases are on track to meet the target of at least a 30 per cent reduction by 2022.
Despite these declining figures, much remains to be done, particularly in the high-risk industries of agriculture and road transport. For example, forty-four workers of the 182 who died in 2016 worked in the agriculture, forestry and fishing industry . While agriculture accounts for only 2.6 per cent of the Australian workforce, during 2013–15 the sector accounted for 20.3 per cent of worker fatalities. The fatality rate in this sector continues to be eight times higher than the national average for all industries. Agricultural workers also had the second highest rate of serious claims in Australia in 2014–15.
The future of work health and safety in Australia
Safe Work Australia, WHS regulators and other influential organisations are currently undertaking a diverse and innovative range of activities to improve the future of workplace health and safety around Australia. One such project involves identifying and analysing best practices, strategies and initiatives in other countries for possible application in Australia. Another innovation entails virtual reality simulations that immerse learners in safe and unsafe situations on construction sites. Within a virtual simulation, learners are able to safely observe how an incident unfolds through the eyes of different workers, witness the injuries that can result from unsafe practices, and consider how they would respond in a real situation and what could be done differently to prevent the incident occurring.
Despite the progress made in improving workplace health and safety in Australia over the past decade, and the promise of initiatives such as those outlined above, there is much more still to be done. While the annual number of work-related deaths due to injury is often highly variable, current data shows that as of 6 June 2019, sixty-four Australian workers have been killed at work so far this year, while 157 Australian workers were killed at work in 2018, and 190 workers in 2017.
Mental stress, harassment and bullying behaviour in the workplace are issues that are receiving greater attention, but new initiatives and dedicated resources are required to implement real changes at the coalface. Employers need to understand the cost of poor organisational commitment to psychological health and safety, as well as the productivity benefits and gains to worker wellbeing that can be achieved by addressing mental health in the workplace, before real progress can be made in this area.
The future holds many new and unforeseen challenges, and the workplaces of tomorrow may be very different from those of today. For example, an ageing population creating the need for ongoing employment of mature workers, and the effects of climate change, such as heat waves, causing serious health and safety risks, are just two possible outcomes that may influence the evolution of WHS.
What is certain is that the unprecedented level of change in the nature of work and the rapid growth of disruptive technology will have far-reaching implications for workplace health and safety. The increasing use of artificial intelligence, robotics and digitalisation and the resultant changes to business models will irrevocably change the face of the workplace of the future. A proactive, forward-thinking and multi-faceted approach is essential to deal successfully with these and other challenges that the future will bring.
Additional resources:
https://www.safetystartswithyou.nsw.gov.au/
https://www.safeworkaustralia.gov.au
https://www.worksafe.qld.gov.au
https://www.safework.nsw.gov.au/
https://www.business.gov.au/